ilkay Bagis, Turkey Manager, has been organising custom tour packages to Turkey over the last 2 years.
She is passionate about all things Turkish – the culture, food, people, landscape and the experience. Turkey has so much to offer her visitors; breathtaking natural beauties, unique historical and archaeological sites, steadily improving hotel and touristic infrastructure and a tradition of hospitality and competitive prices.
Due to Turkey's diverse geography, one can experience four different climates in any one day. The rectangular shaped country is surrounded on three sides by three different seas. Its shores are laced with beaches, bays, coves, ports, islands and peninsulas. The summers are long, lasting as long as eight months in some areas. Turkey is also blessed with majestic mountains and valleys, lakes, rivers, waterfalls and grottoes perfect for winter and summer tourism and sports of all kinds.
The world is full of great adventures so let ilkay help plan your dream holiday. She believes personal service is still the key in this world though everything is available on the internet. Let her take the pain and overwhelming decisions out of planning your next holiday to Turkey. For further details on the below packages please contact ilkay on either our office number or her after hours number 0425 356 926 or alternatively send her an email – ilkay@acrtravel.com.au
Glories of Turkey
Glories of Turkey – 10 Nights / 11 Days
Discover all the highlights of Turkey on a road trip through the country in the shortest time and in the most economical way possible
Itinerary – Istanbul / Ankara / Cappadoccia / Konya / Pamukkale / Kusadasi / Canakkale (Gallipoli) / Istanbul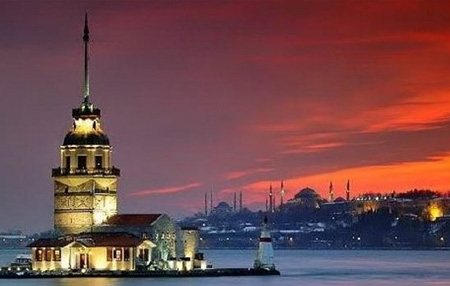 Grand Tour of Turkey
Grand Tour of Turkey – 13 Nights / 14 Days
The most comprehensive and comfortable land tour of Turkey, visiting all points of interest with the accommodation at deluxe hotels
Itinerary – Istanbul / Canakkale / Troy / Kusadasi / Pamukkale / Antalya / Konya / Cappadocia / Ankara / Istanbul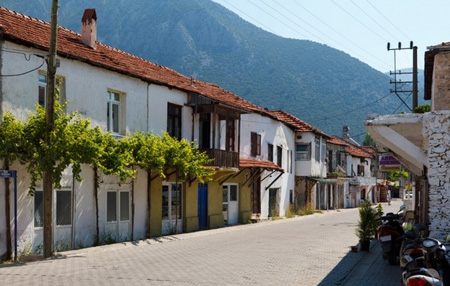 Best of Turkey
Best of Turkey – 8 Nights / 9 Days
The must see sights of Turkey are explored on this road trip through the country
Istanbul / Ankara / Cappadocia / Konya / Pamukkale / Kusadasi /Troy /Istanbul
Deluxe Turkey
Deluxe Turkey – 14 Nights / 15 Days
Taste, experience, and enjoy the country at its best. Immerse yourself in the culture and visit al the highlights as well as sights off the beaten track
Itinerary – Istanbul / Cappadocia / Konya / Antalya / Pamukkale / Bodrum / Kusadasi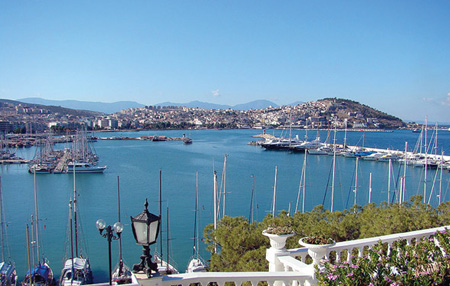 Historic Triangle
Historic Triangle – 7 Nights / 8 Days
Combine Istanbul with mystical Cappadocia & end the trip with sunshine and sparkling waters at Kusadasi
Itinerary – Istanbul / Cappadocia / Kusadasi
Diamond of Turkey
Diamond of Turkey – 9 Nights / 10 Days
See the biggest metropolis in Turkey, experience rural life in Cappadocia, visit the glorious civilizations of the past at Ephesus and pamper yourself at Antalya
Itinerary – Istanbul / Cappadocia / Kusadasi / Antalya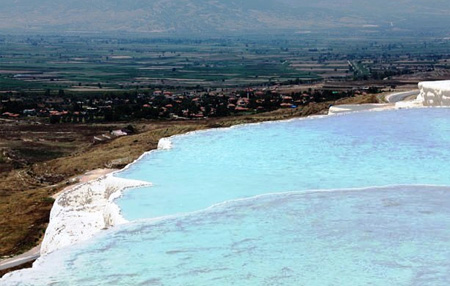 Turkey & Greece
Glories of Turkey and Greece – 10 Nights / 11 Days
A whirlwind tour of the Turkish Western coast combined with a cruise journey to the most popular Greek Islands ending at Athens
Itinerary – Istanbul / Canakkale / Pergammum / Kusadasi / Rhodes / Santorini / Crete / Athens