The Geographical Society of New South Wales supports a varied program of study tours that open up opportunities for members of the general public as well as specialist geographers to see and experience places in ways that might not otherwise be possible.
Over several decades, the Society's study tours have visited almost every part of the globe, and exciting plans are underway to provide even more groundbreaking study tours in the future.
The Society's study tours are currently organised by several experienced leaders..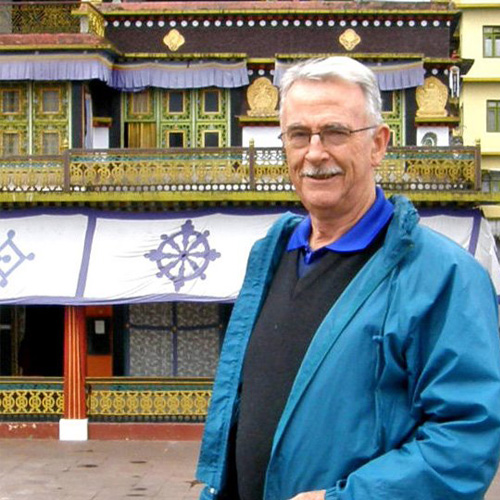 Colin Sale,
the Senior Group Tours Manager at ACR Travel, has been organizing and leading group tours to all parts of the world since 1975, and most particularly, since 1988, the last 58 Study Tours programmed by the Geographical Society of New South Wales. Besides having been a Geography teacher in High Schools in Australia, England and Canada, and a Lecturer in Teachers Colleges, Sydney University, and at a college in USA, he has been travelling the world for much of his life, and has explored more than 120 countries. Colin recently announced his intention to step down from leading any more study tours, but he expects to be overseeing all future Study Tours that are operated by ACR International Travel & Tours for the people who have replaced him – Heather Rushton and Stephen Codrington.
Heather Rushton, Tours Manager at ACR, is a keen traveller. Her first extended overseas trip was in 1982 and since then she has visited over 120 countries on all seven continents. A 'veteran' of 20 Geographical Society Study Tours with Colin Sale, Heather understands the appeal of more unusual destinations. Although Heather's background is English and History teaching rather than Geography, she has a great interest in the way that environment has shaped and continues to shape the way people live.
Since 2014 Heather has led tours to diverse locations from the Caribbean to the Arctic Circle. Copies of her Newsletters with information about upcoming tours can be viewed here.
Sanheath Tours – Newsletter 14 October 2017
Sanheath Tours – Newsletter 15 December 2017
Sanheath Tours – Newsletter 17 – August 2018
Sanheath Tours – Newsletter 18 – Sept 2018
To receive information about these tours contact Heather by email at heather@acrtravel.com.au.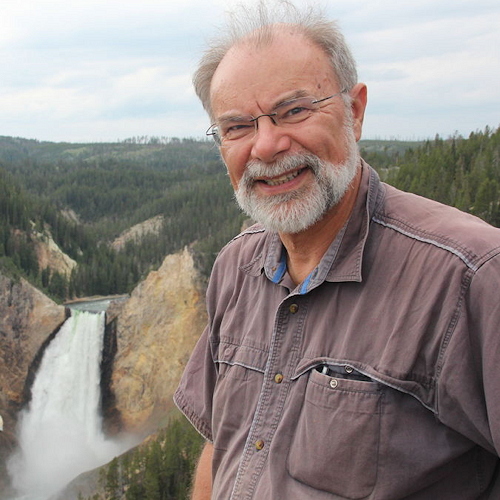 Stephen Codrington
is a former President of the Geographical Society, an international educator and a well-known author of many geography books, who conducted a number of study tours for the Geographical Society of NSW in the 1980s and 1990s before leaving Australia to work overseas in several countries. While working overseas, Stephen continued to conduct many tours, and as a result of both his work and his travels, Stephen has now visited 128 countries. Because of his wide travel experience as well as his highly respected organisational ability (he was the Head of several international schools before returning to Australia), he is now organising and leading study tours for the Geographical Society. Bookings are open for his next study tour.
Past Tours
Three Study Tours were organised and conducted by Colin Sale in 2012. Colin has now led over 50 Study Tours with more than 1000 people having participated, and with many becoming regulars, undertaking more than 10 tours each.
The three tours of 2012 were to Myanmar, Yunnan and Tibet in April, to Scandinavia in June and to the Mekong in Laos, Cambodia and Vietnam in September. Reports on these are in our Resource Library.
Colin also led 2013 tours to National Parks of the Western USA and Ethiopia and East Africa's Game Parks, and to Bangladesh in 2014. The report on the Western USA National Parks tour is now available, and the others be available in the coming months.
For reports on Colin Sale's earlier Study Tours see Society Newsletters. Reports on recent tours include:
2008 China, Balkans and India tours – Newsletter No. 98
2009 Spain and Portugal tour – Newsletter No. 99
2010 Indian Ocean study tour – Newsletter No. 100
2011 South America study tour
2011 East Canada and New England
A list of all study tours that Colin has led is available here.
To access and download these study tour reports go to the Study Tours category in our Resource Library.